NEW!
Watercolor in your Art Journal - online class
this online class is 100% in English. you can join whenever you want, this class is totally self paced. and the best: you have access for ever and ever :). so no time is running out!
in this online class I teach 10 (!) fun and easy ideas and techniques to use watercolor in your Art Journal! You see 4 of the lessons in the pictures.
I'm so happy to share my easy ideas and techniques. Watercolors can be very intimidating, but I'm going to show you that they can be very easy to use as well! Don't be afraid to try and don't be afraid to start over. If you keep trying, you'll get better. Watercolors are very forgiving. I love to create with them, and in this online class, you'll see why!
I have added a supply list, but you only need that if you want to recreate exactly what I did. which is totally fine. if you already have enough art supplies (do we ever?), than use what you've got :). NO need to buy expensive watercolors, just test & try and see what your favorites are or will become.
hope to see you soon in class!!
so why don't you join and create art with me?!
After purchasing, I will send you an email with your login information to the class room :)
What people say?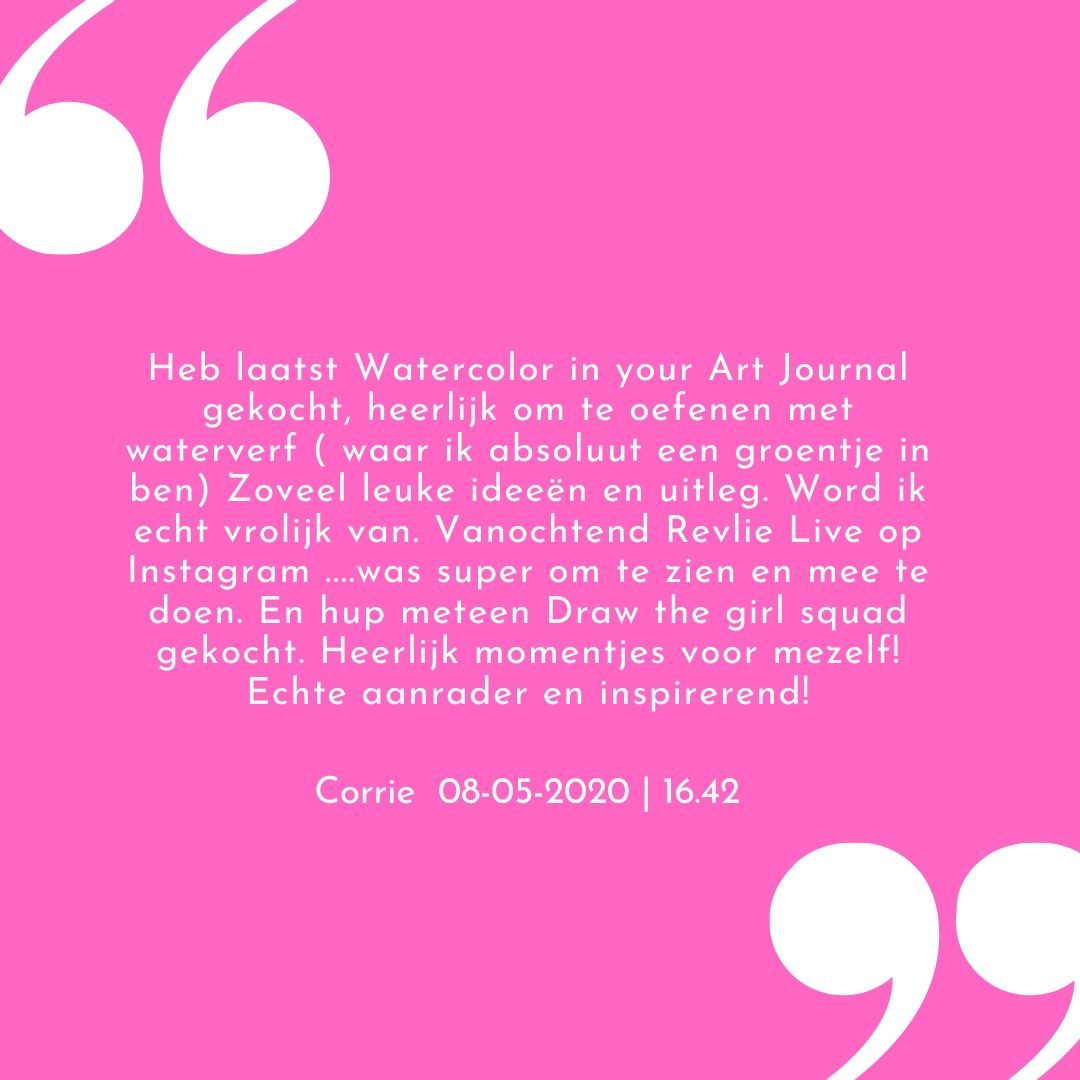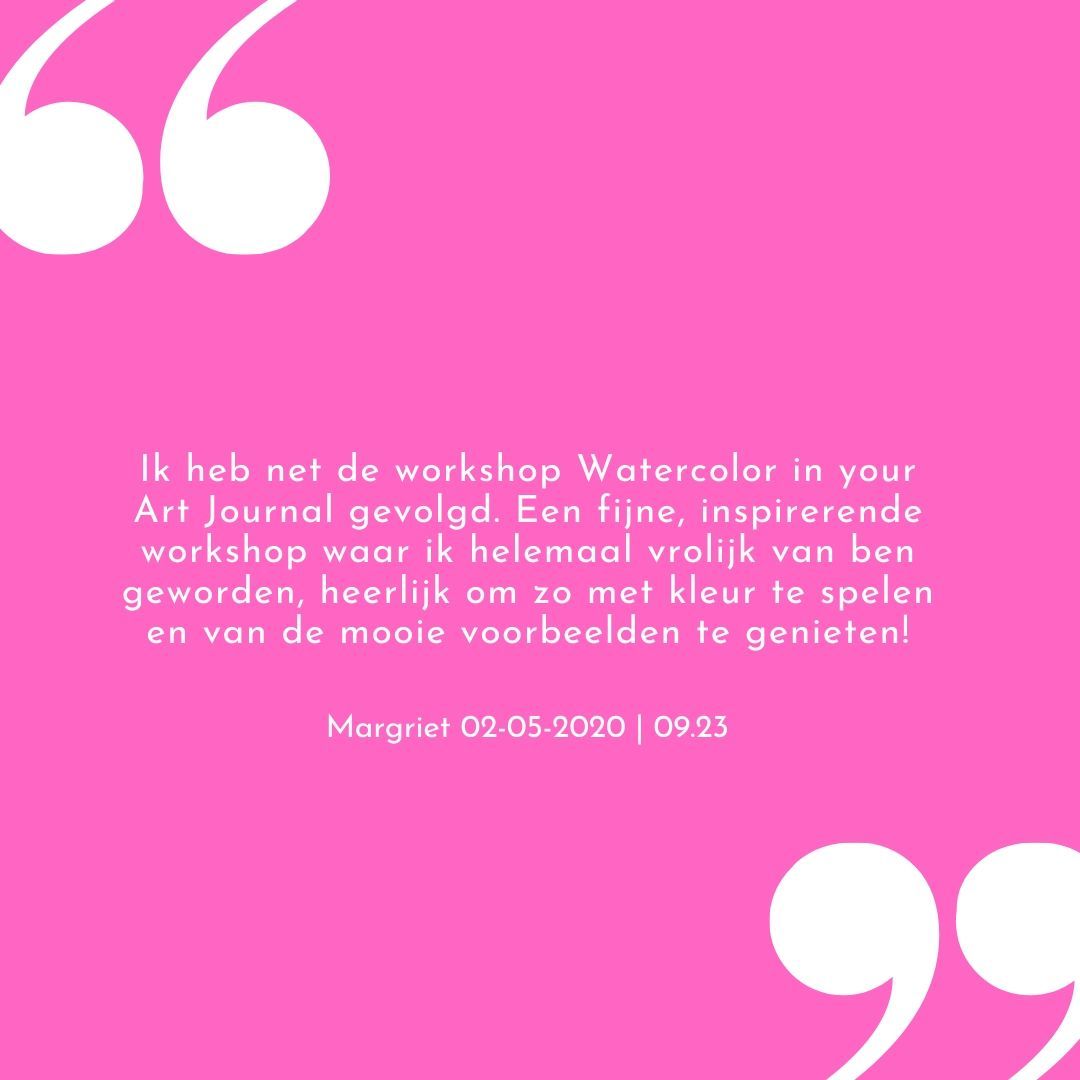 And who is teaching?

Revlie is a creative life motivator & inspirator.
Hello sweetheart! My name is Revlie Schuit (1974) and I am together with my best friend Arjan (since 1991 GASP!). We are the lucky bastards to raise Sanne (2003) en Ruben (2007).
I teach online art workshops & classes, giving creatives the permission to play through mixed media, art journaling and creative business planning. I am a strong believer that EVERYBODY is creative, you just have to train your creativity!
I laugh too loud, I talk too much I am VERY VERY VERY impatient (are we there yet?!), I love to dress in flowery & colorful dresses and dye my hair pink.
I really have created my own happy creative life and would love to learn you how to create yours!